Data
Cook Children's service region includes Denton, Hood, Johnson, Parker, Tarrant and Wise counties.
Confirmed rates by county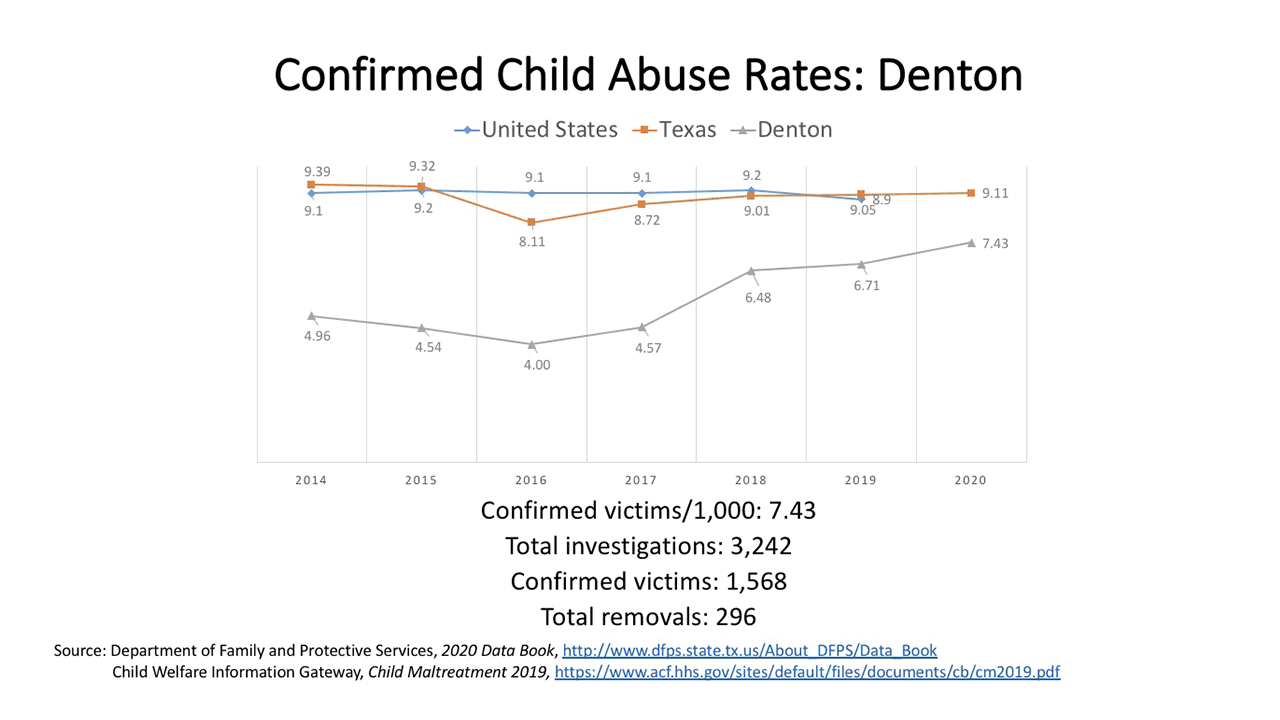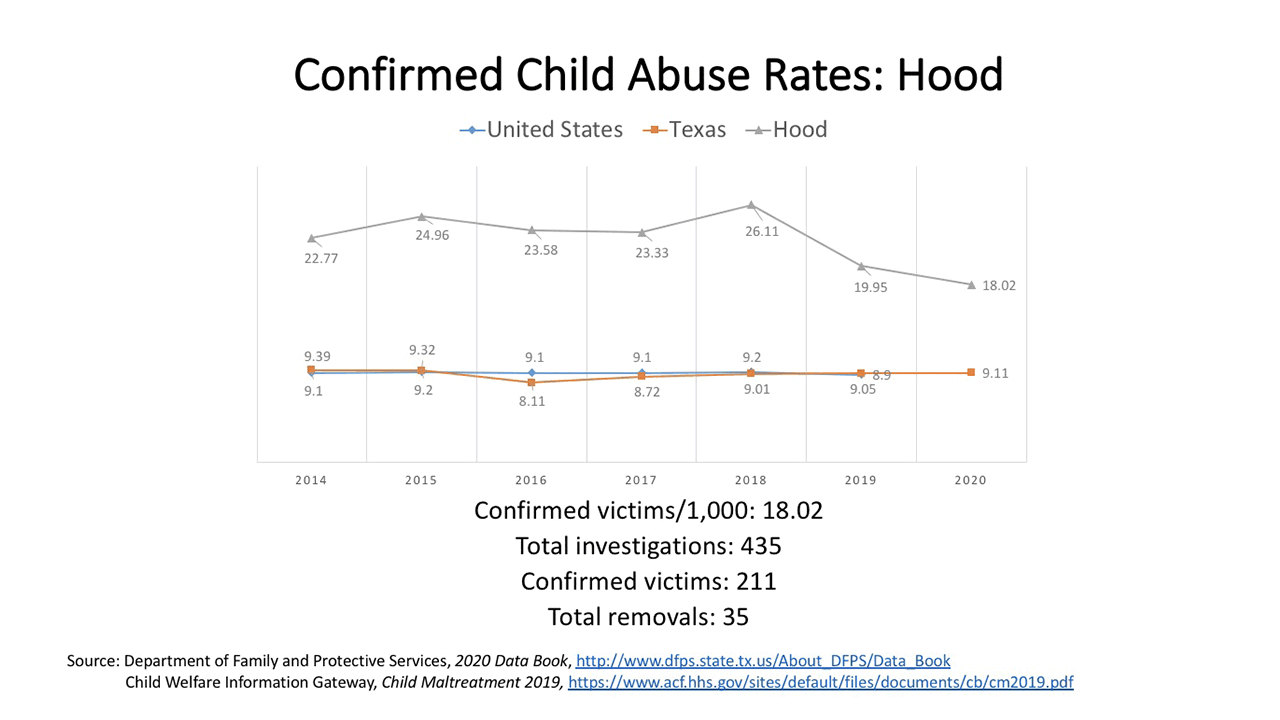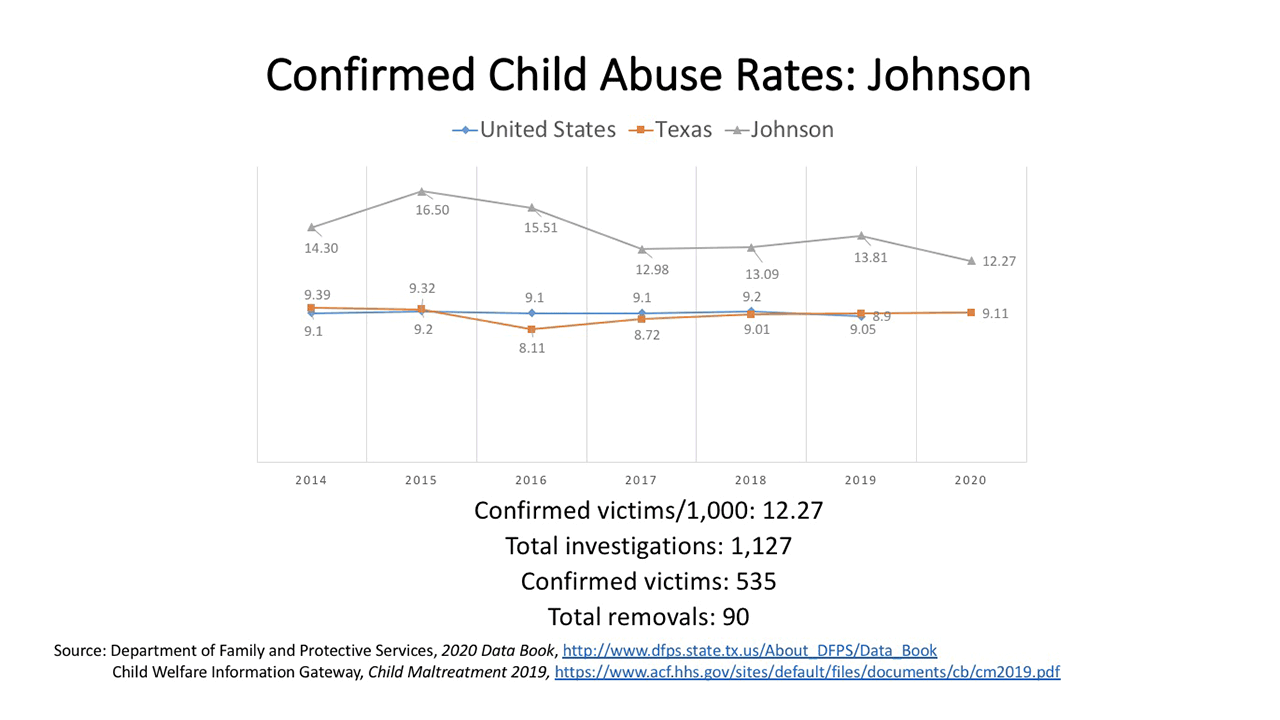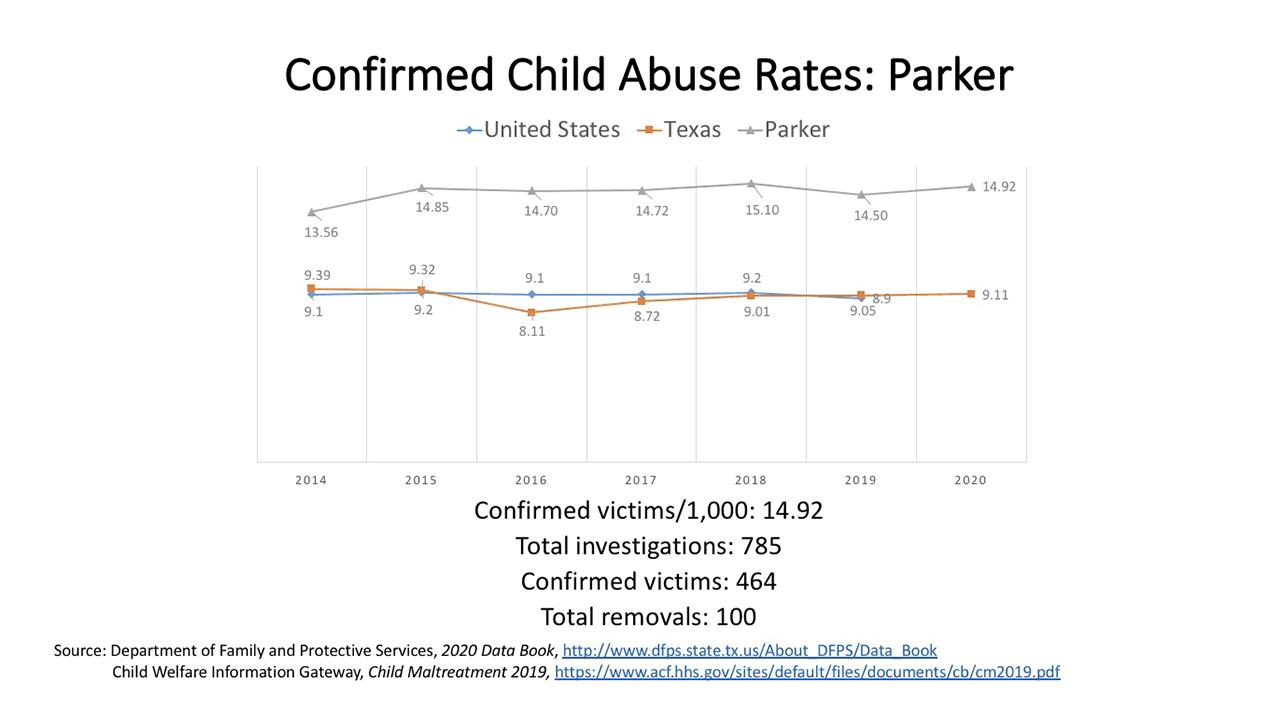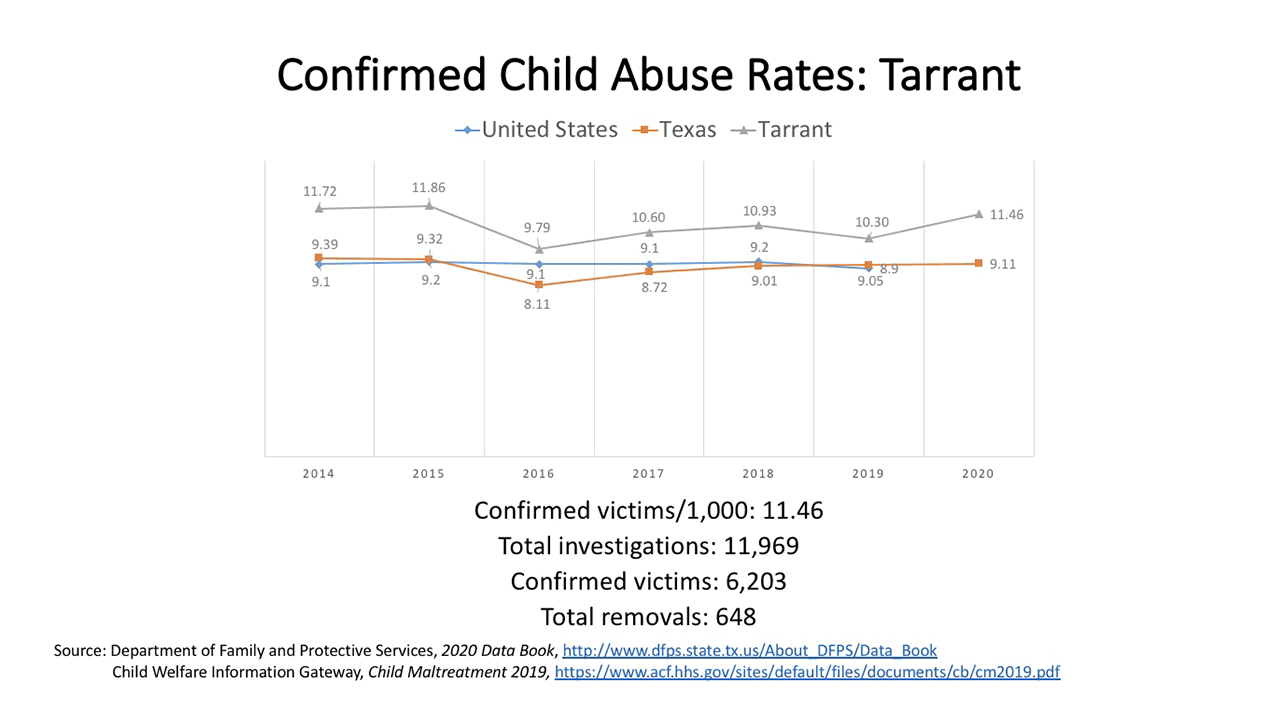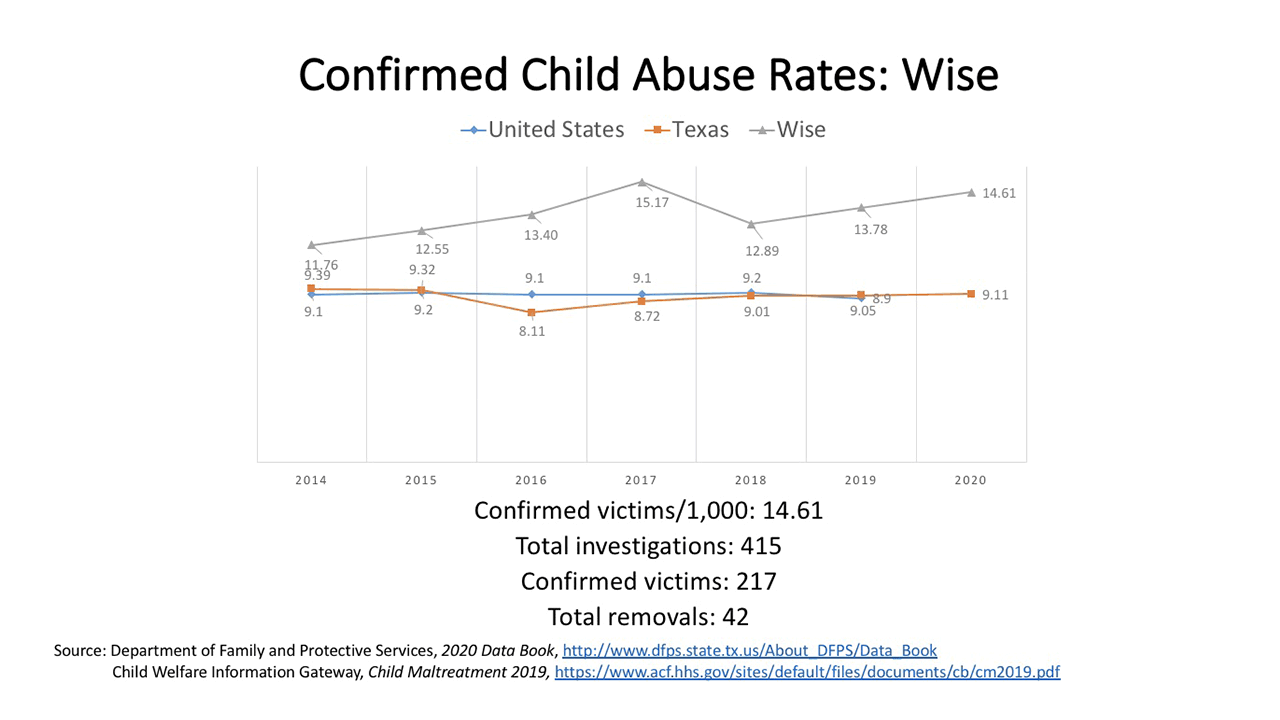 Confirmed allegations by type and county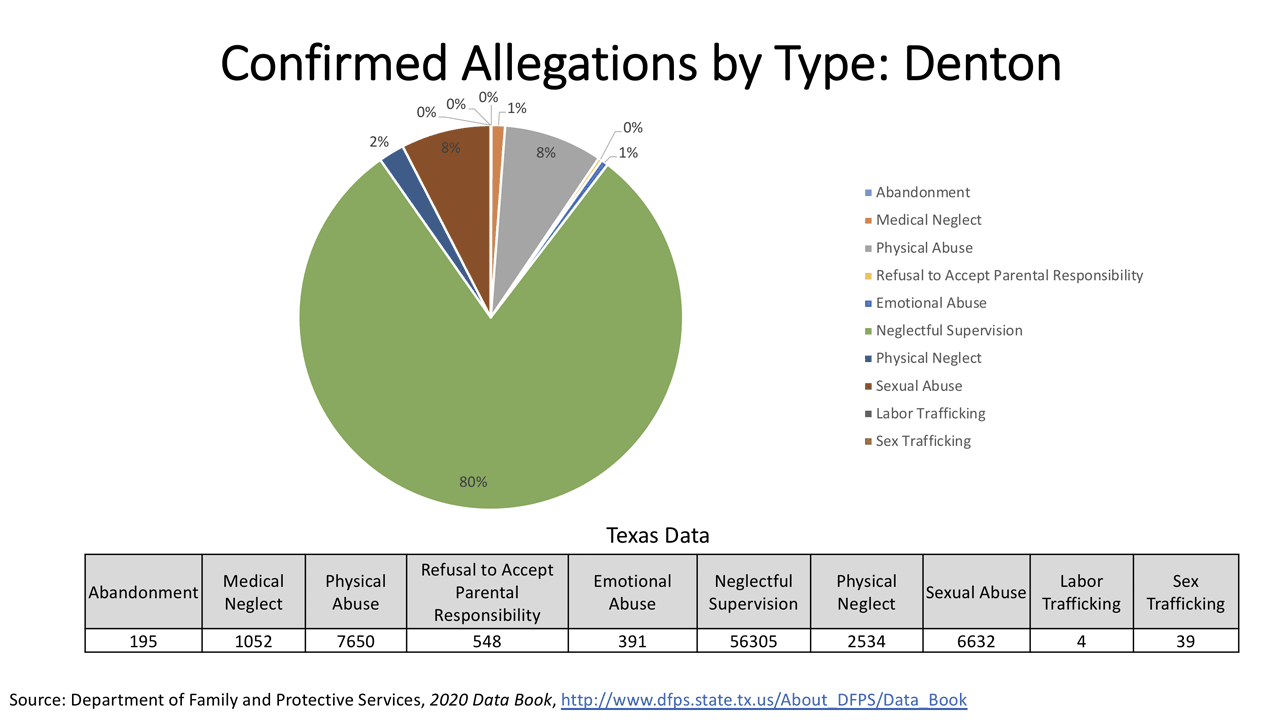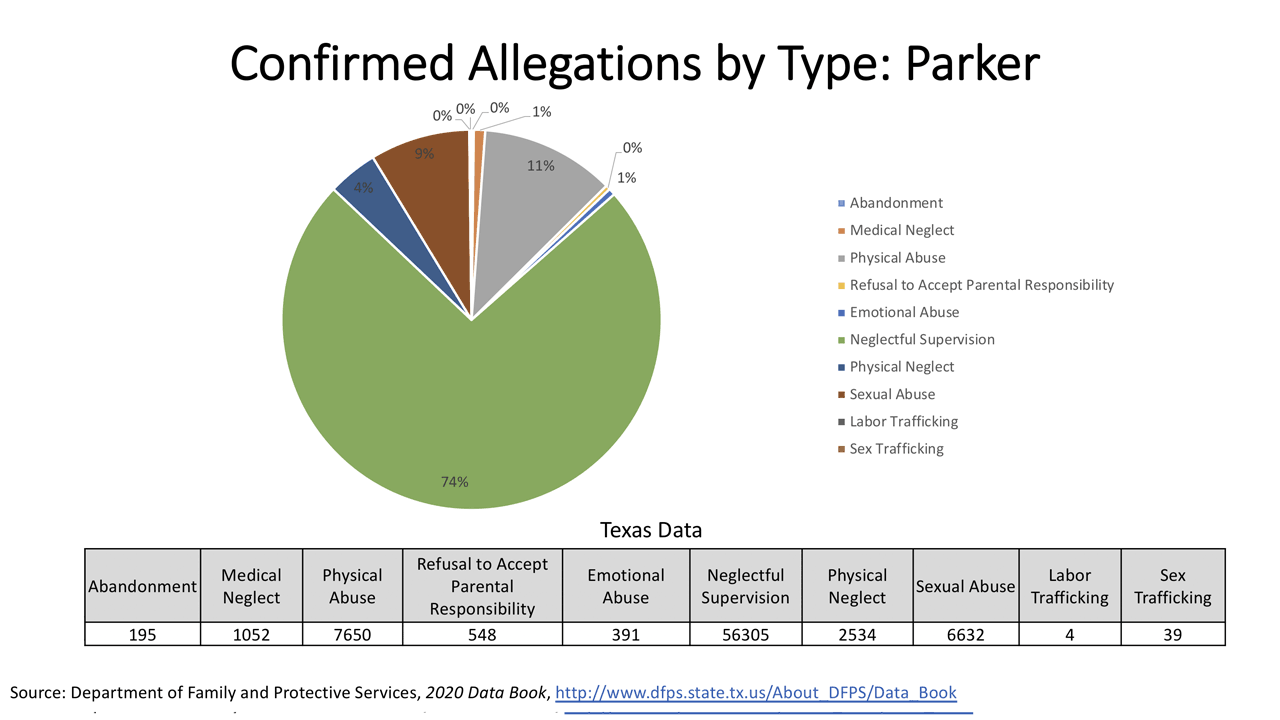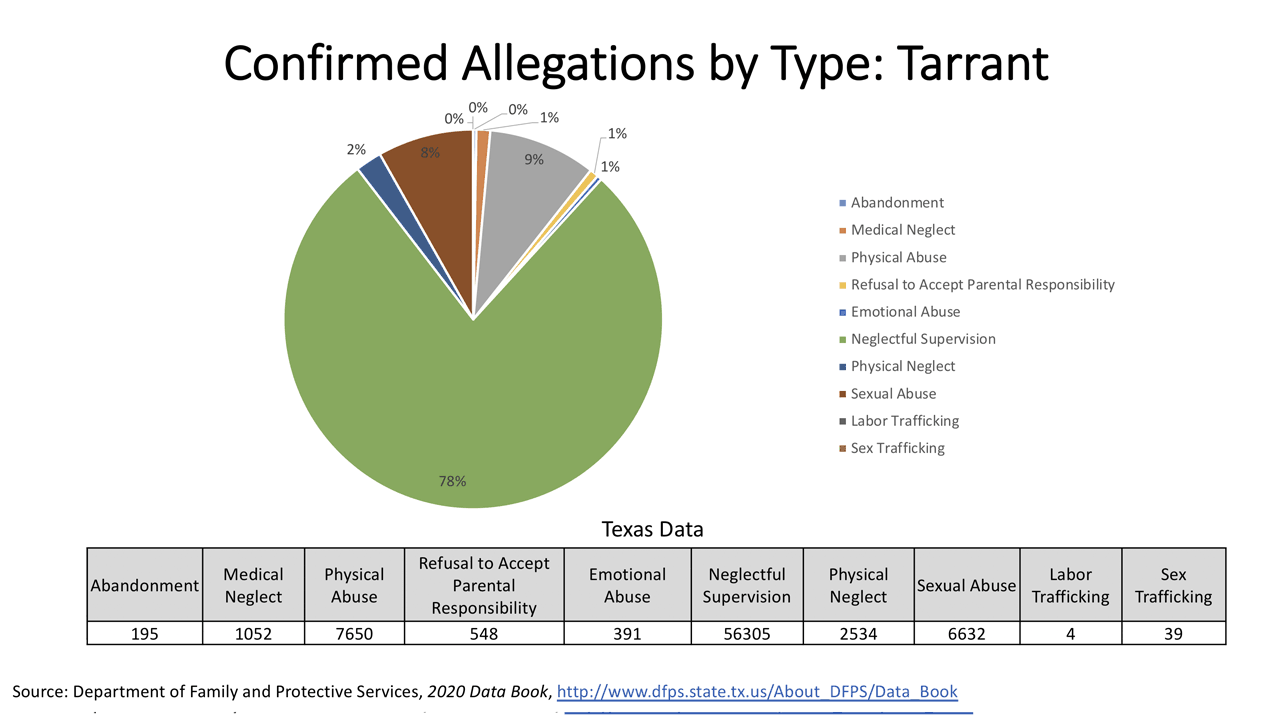 Hood County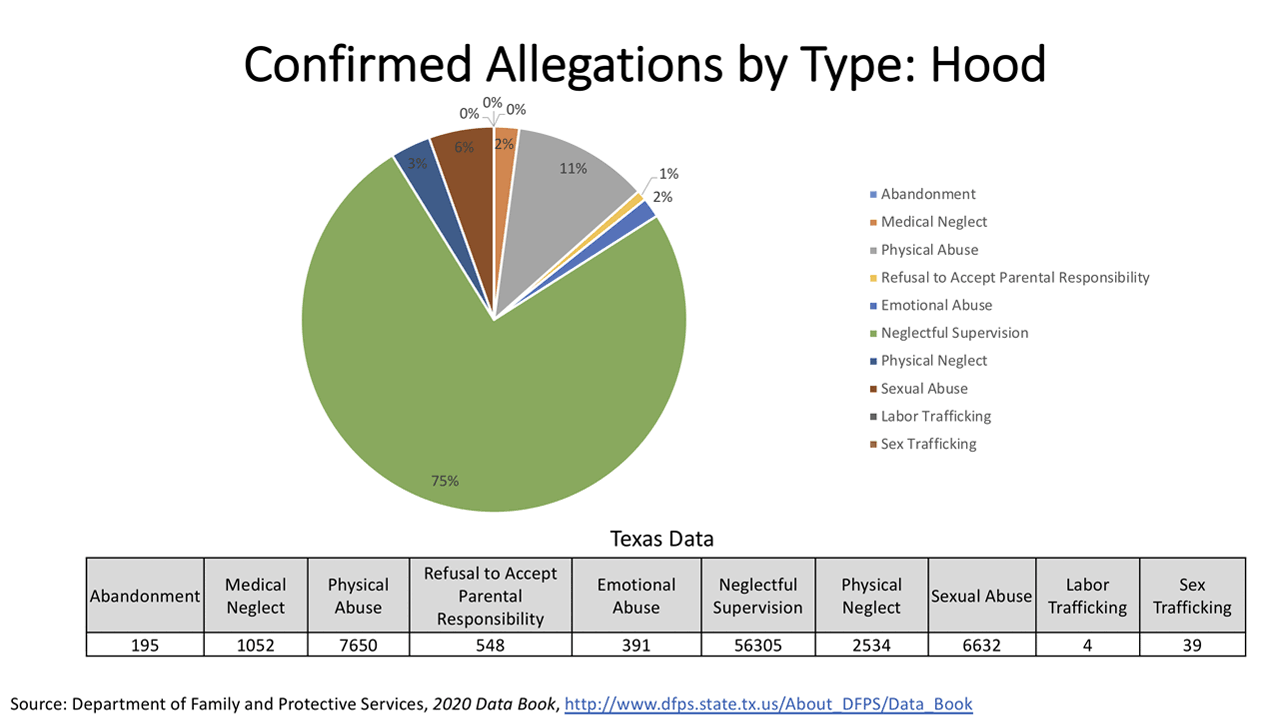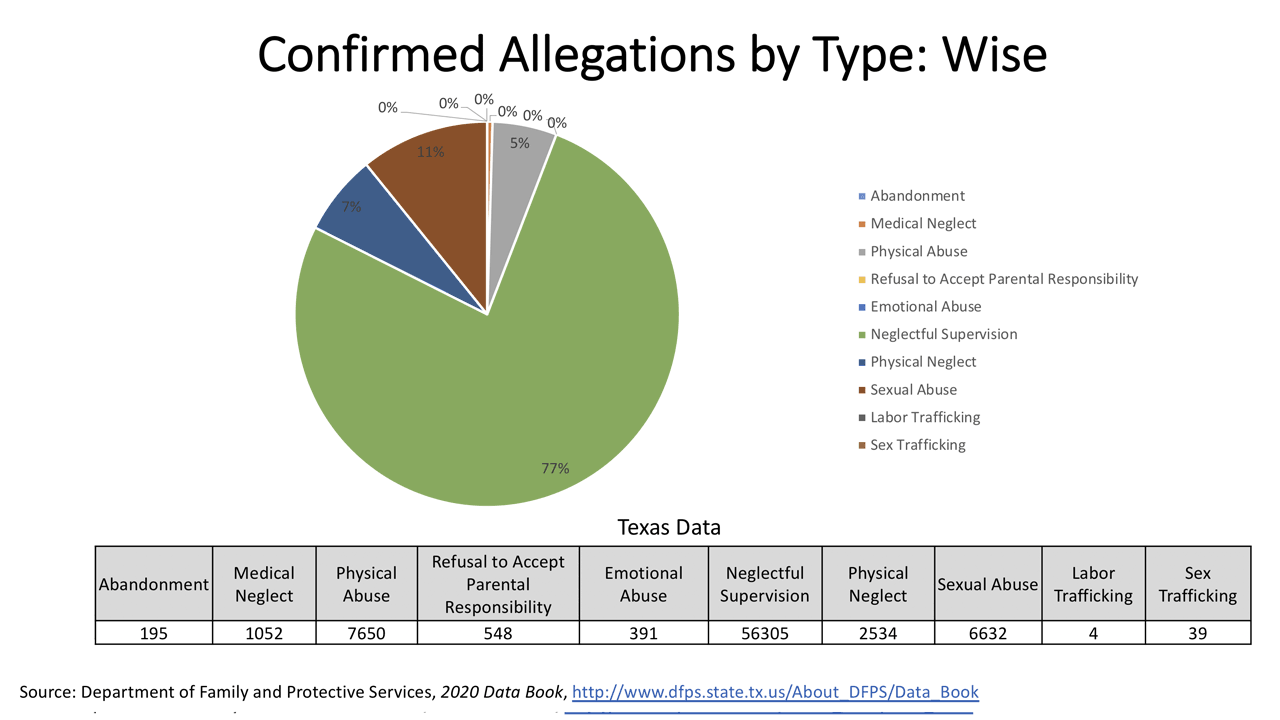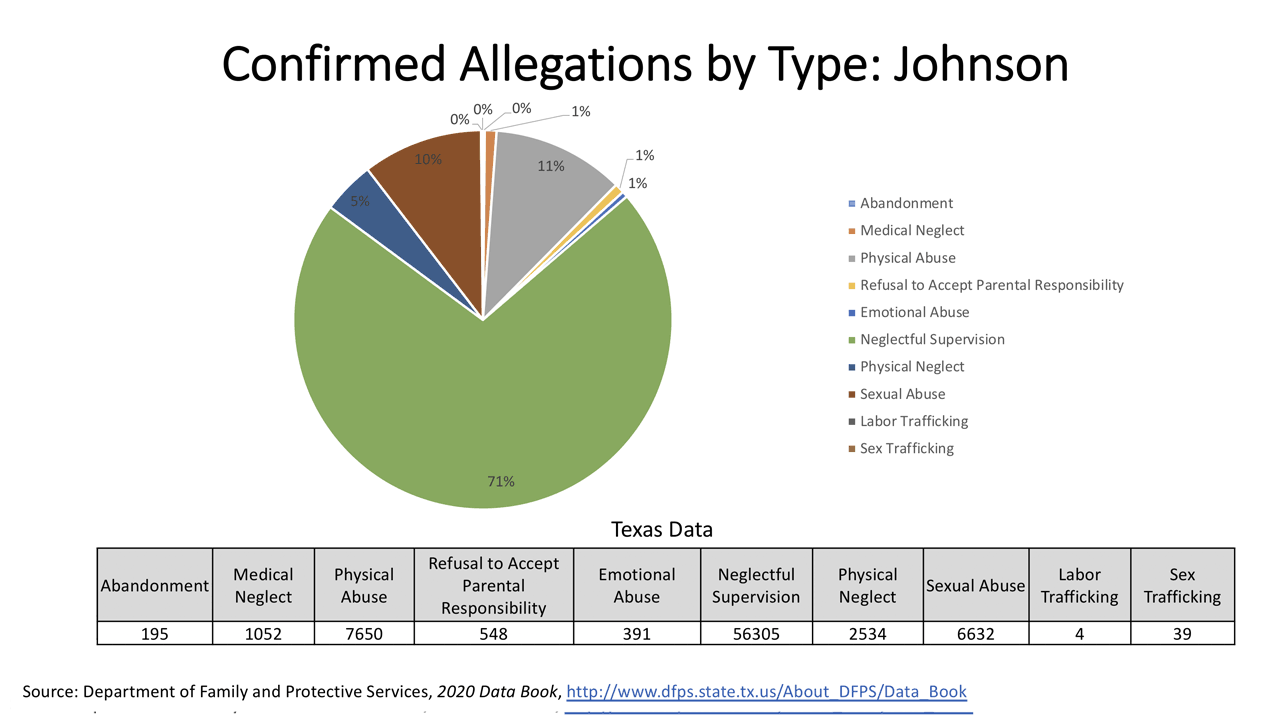 While child abuse and neglect continues to be a problem for many Texas families, there are families who find the help they need.
Families served in child abuse/neglect prevention programs: 10,356
Families completing services: 18,102
Children completing services: 47,798
Source: DFPS Data Book, 2019
To report suspicion of abuse or neglect
If the child is in immediate danger, call 911. If you need to report a suspicion of abuse or neglect, call 1-800-252-5400 or for non-urgent reports go to www.txabusehotline.org.
Texas law requires that any person suspecting that a child has been abused or neglected must immediately make a report.