Children's Feelings Are a Work of Art
The Children's Feelings Are a Work of Art Youth Art Contest is an activity that raises awareness and encourages conversations about children's mental health. Children and teens are encouraged to participate in the contest while focusing on expressing themselves through artwork.
The youth art contest is followed by an art gallery, where all of the artists are celebrated for participating and their artwork is displayed in their community. Games and community resources relating to children's mental health are also offered at the art gallery.
View some submissions from previous years and visit watchdenton.org to learn the details of this year's art contest.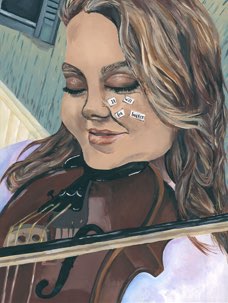 Untitled
Fatima, age 17
"Sometimes music helps us tune out from our problems. It helps us communicate and express our feelings when we are lost for words. When we are upset we turn to something that we can relate to. Sometimes we get so caught up in our emotions we forget about the small things that bring us joy."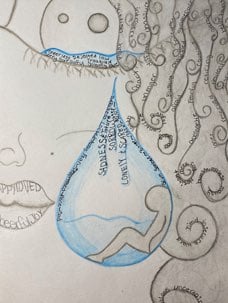 Face of emotions
Dalecia, age 15
"My art piece is about how people want to show their true emotions but hide it behind the fake ones. It shows in the picture that she is smiling but has a tear on her face."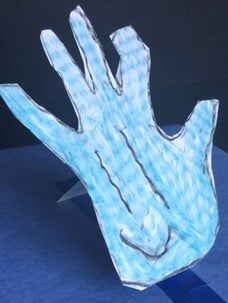 High-Fivey
James, age 6
"When I feel happy I like to give my friends high fives."
Questions or comments
If you have any questions or would like more information about our program, please email Alisa Quimby.