Okay to Say™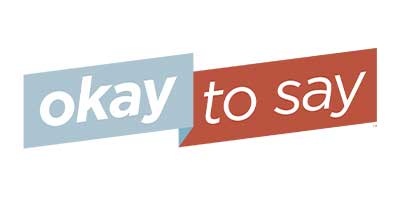 Initiated by Meadows Mental Health Policy Institute, Okay to Say fuels open conversations about mental health and encourages Texans to speak up and share hope to support friends and family with a mental health concern.
Help the Center for Children's Health and WATCH of Denton County talk openly about mental illness and spread the Okay to Say message!
Find mental health resources for parents and families at okaytosay.org/kidzone
Connect with Okay to Say on social media for stories, resources, and tips on how to start conversations around mental health. Use the hashtag #okaytosay
Click here to learn how the WATCH coalition supports the Okay to Say campaign
Questions or comments
If you have any questions or would like more information about our program, please email Alisa Quimby.